Please scroll down for the exhibition's concept text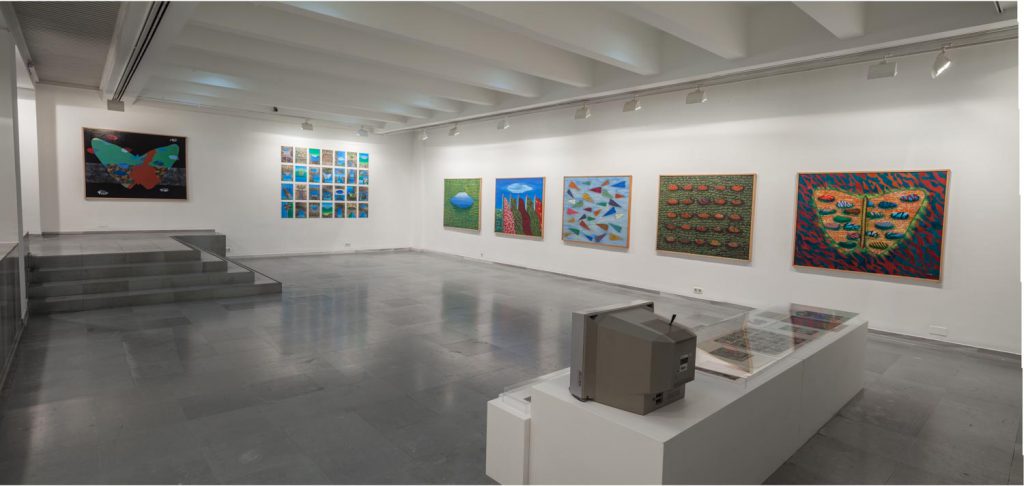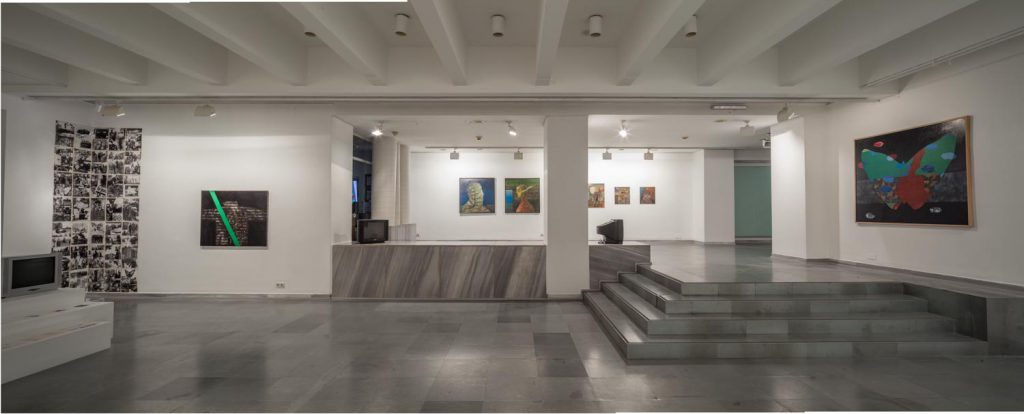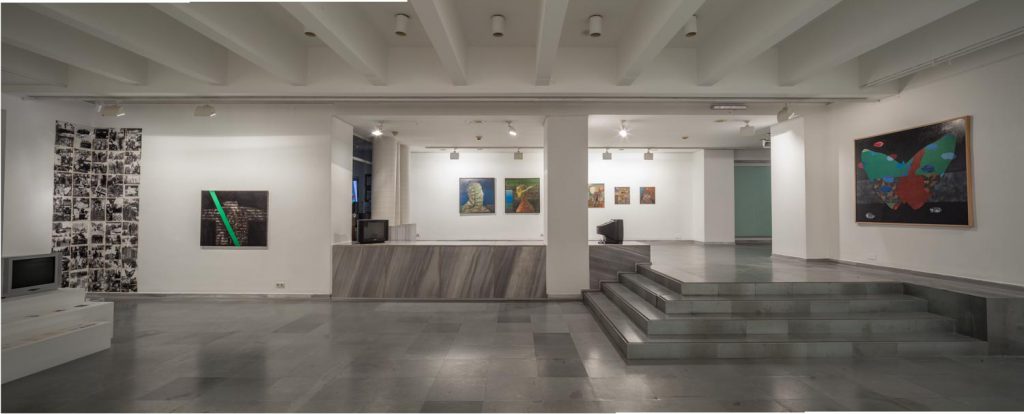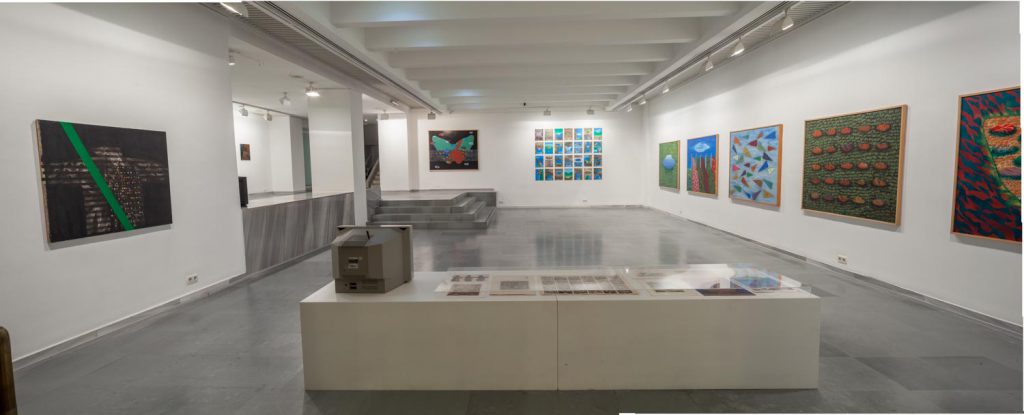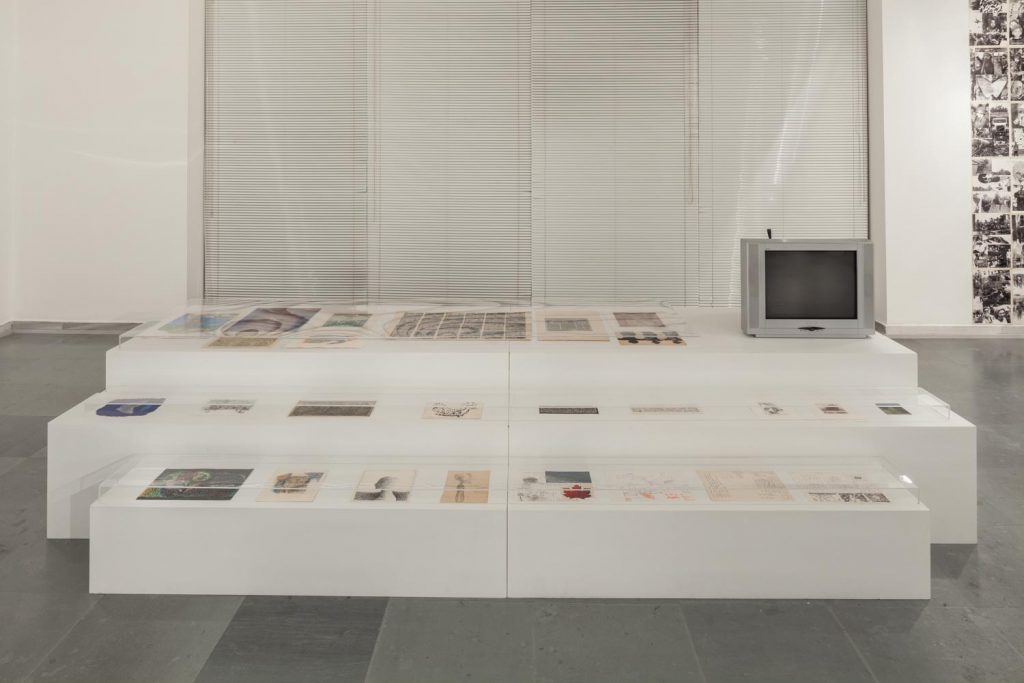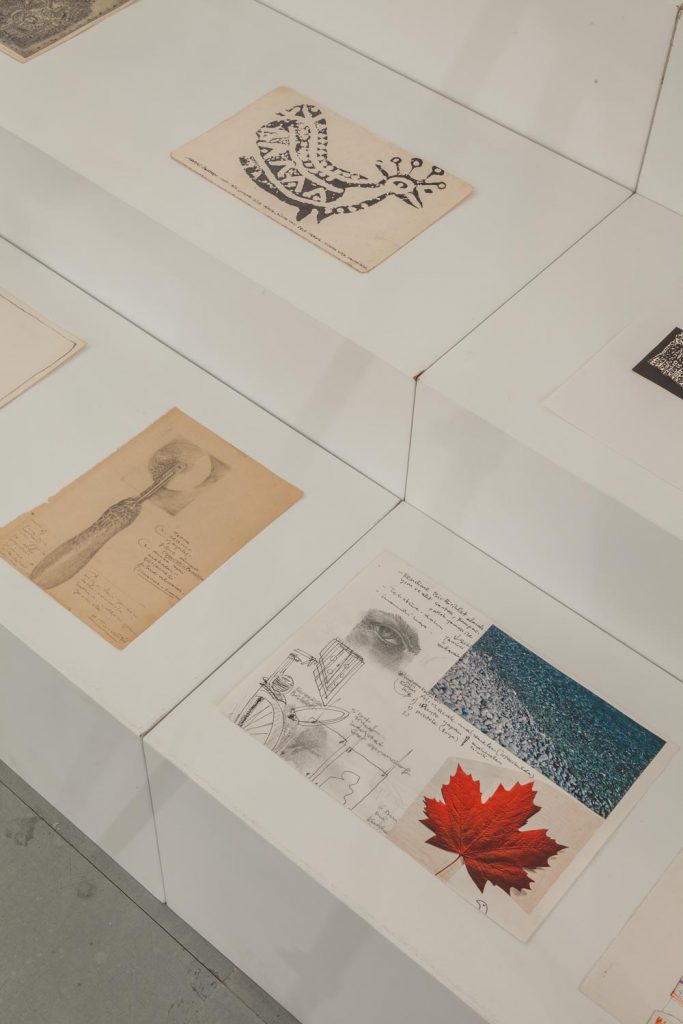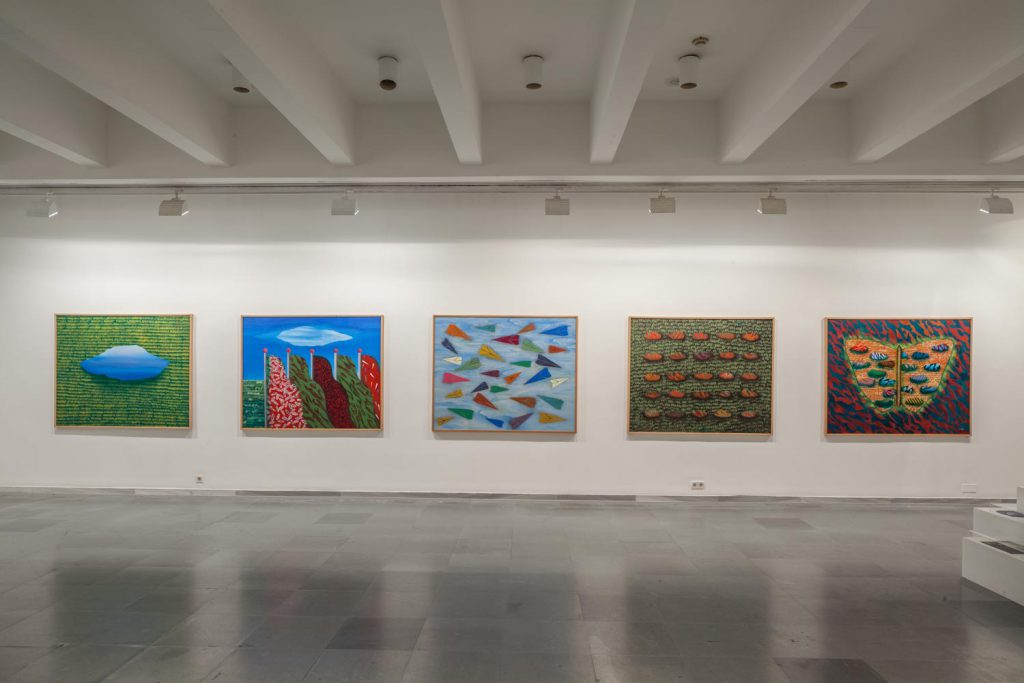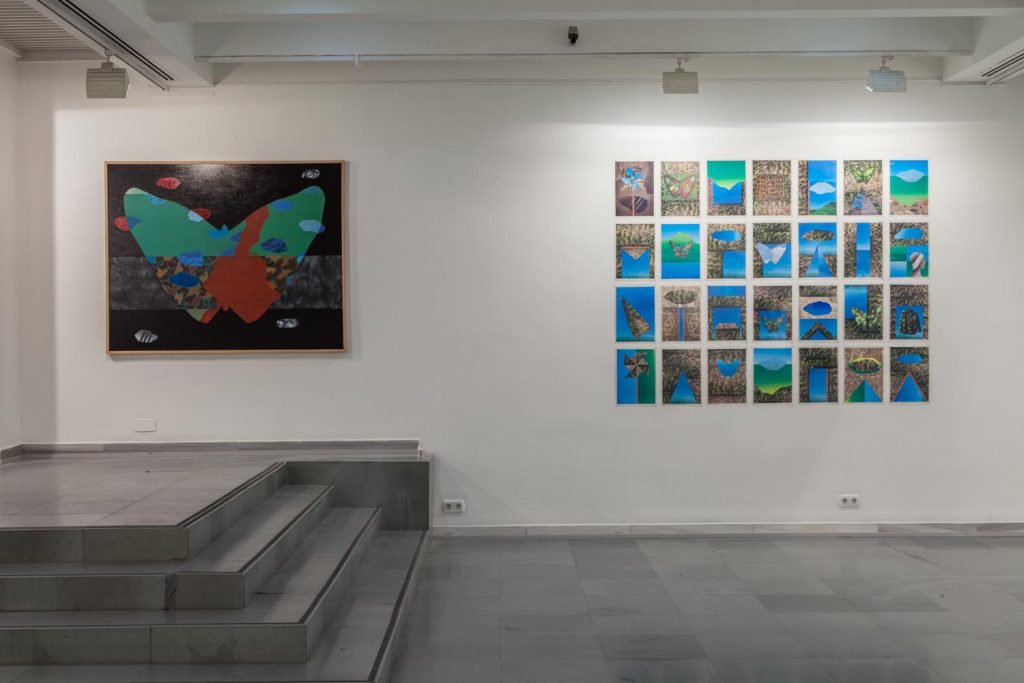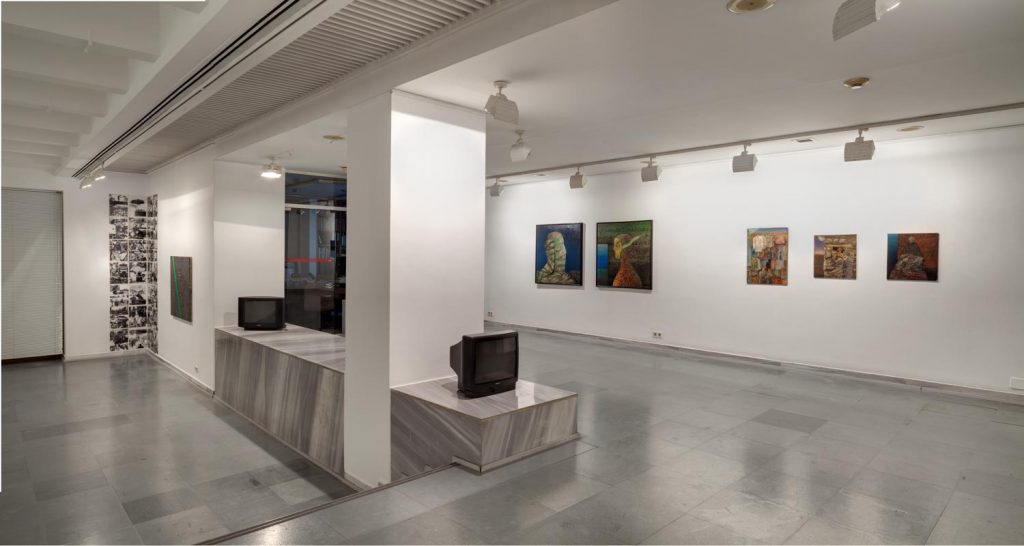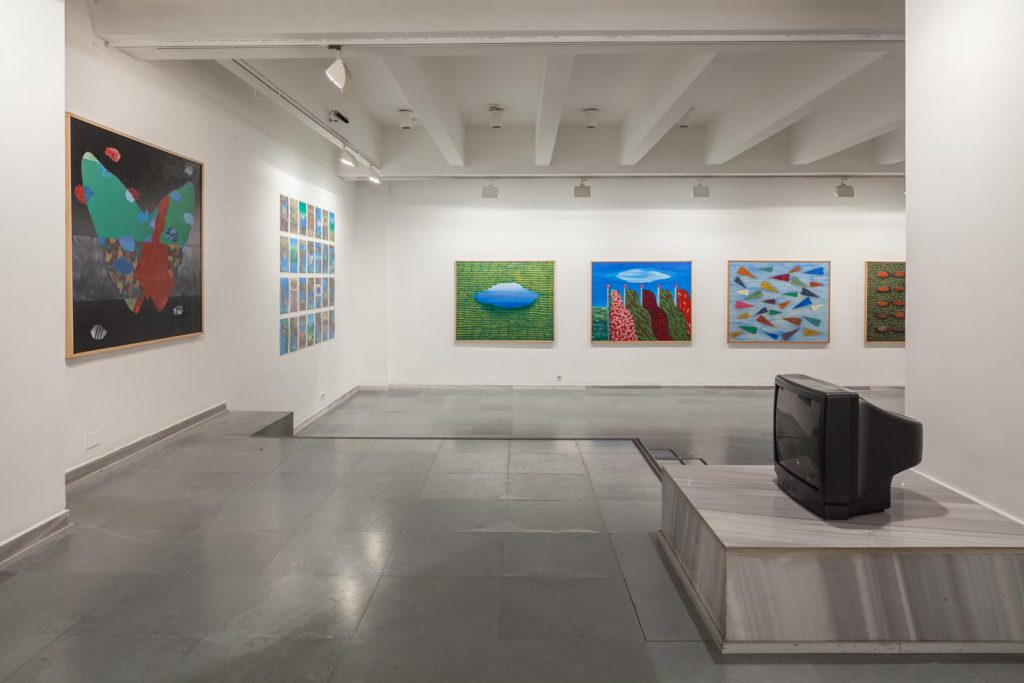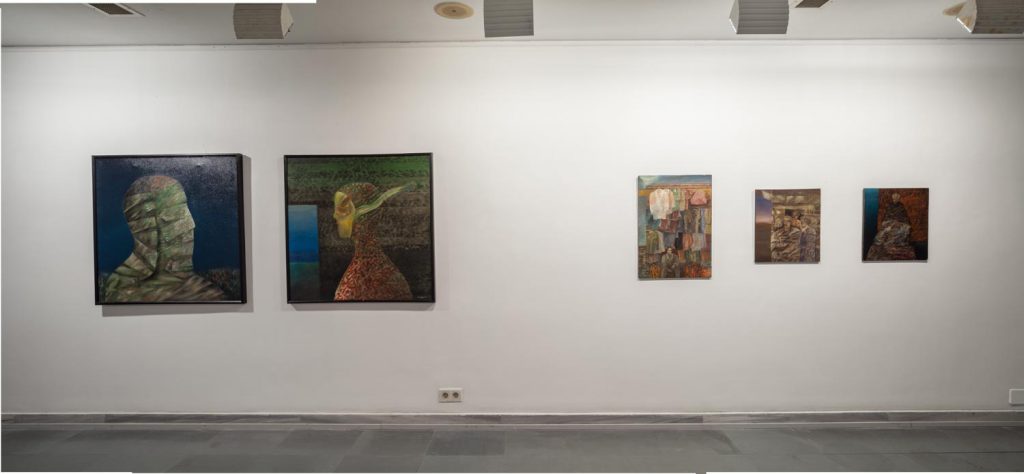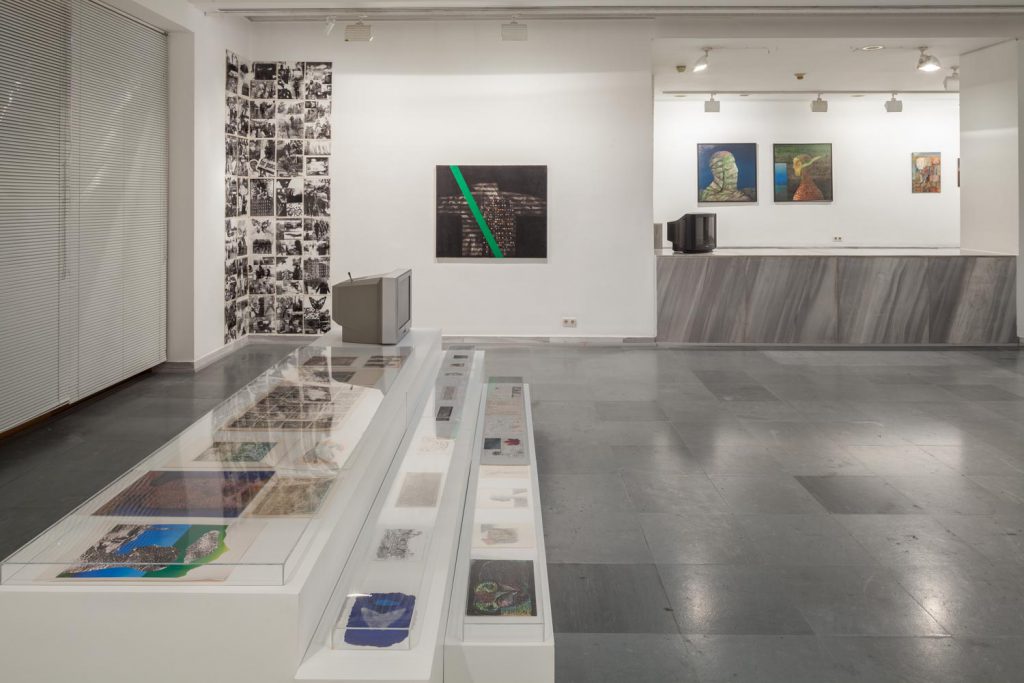 Kadri Özayten – Butterfly Effect
Butterfly Effect is a retrospective analysis of the oeuvre of Kadri Özayten. Spanning from the 1970s to the beginning of 2000, and exemplary presenting drawings, prints, paintings, as well as collages and videos, the exhibition gives an insight into the work of a remarkable artist who knew how to relate art to politics through a brilliant balancing of aesthetic and intellectual matters.
The show at Milli Reasürans, as well as the accompanying catalogue, are structured according to chronological order. Starting in the early 1970s, Kadri Özayten's work is characterized by paintings and prints that are mainly based on his own biography. Here, emotionally driven figurative pieces reflect on his personal life. Also during this time, the artist's interest in Anatolian iconography can be recognized through the combination of traditional motives with modern aesthetics. Later, the works of the 1980s are characterized by personal traumata caused by socio-political incidents. Here, besides a rather dark range of colors, nameless blindfolded figures often appear in vast and anonymous landscapes. Özayten's notion of composition and the painterly treatment of his protagonists aim towards simplification, mineralization, and abstraction. This phase can also be understood as an interstation between the early pieces and the later, often interdisciplinary works of the 1990s, in which the artist directly reacts to the wars of the Balkan and the Gulf Area as well as to social and political national conflicts. It is also this time, when Kadri Özayten besides his paintings focuses on collages, time- and site-specific installations as well as on pieces that were influenced by Fluxus and its process-oriented production methods. Also, experiments with non-objective art and video art can be found during this period. The 1990s mean also the phase, where the main symbols of Özayten's oeuvre appear: Butterflies, pebble stones, paper airplanes, and camouflage textures became then his personal icons of hope and anti-war. Indeed, in this highly tensed period, when wars and crisis are shaking the world around him, a strong socio-political interest and sincere humanist engagement become the main forces that propel his work. After 2000, the artist again shifts his focus onto painting, and creates an important series of large pieces, in which he summarizes the artistic efforts of 40 years of intensive research and hard work.
For my curatorial research, besides doing an extensive archival investigation, I also spoke with many artists and colleagues who knew Kadri Özayten. All exposed three characteristics about him: Besides being a very kind man, and a very good teacher at the academy, Özayten was an intelligent and hard-working artist who was open to innovation and knew the importance of research. His critical yet humanist attitude towards life and art, compared with a constant curiosity and love of experimentation gives his oeuvre extraordinary importance in the history of contemporary art in Turkey.
The team at Milli Reasürans has once again opened its gallery space to an important deceased artist in order to make his work visible and accessible. As an art historian, I value this effort a lot, and I appreciate Ayşe Gür's and Elvan Tekcan's vision and courage. I also thank them for the invitation to curate this exhibition. A big thank you belongs also to Kadri Özayten's family, especially his son Güneş Özayten and his wife İpek Şenel Özayten, as they actively took part in the project's research and execution. Thanks to their huge effort and great care it was possible to present the archival material and the pieces presented in the exhibition and in the catalog. I thank Timurçin Unan + Crew for the nice catalog design as well as for the brilliant design solutions at the entrance of the gallery and in the biography room. Also, my dear colleagues Derya Yücel, Evrim Altuğ, Beral Madra and Serhat Kiraz immensely contributed to the catalog. I thank you all for your time and energy. After my introductory text, Derya Yücel's excellent essay gives insight into the life and work of Kadri Özayten. Then, Evrim Altuğ's interview with Beral Madra and Serhat Kiraz, who knew the artist very well, and who have worked with him a lot, illustrates his artistic working habits as well pressing contextual matters of the past. Especially Serhat Kiraz became an important figure in the whole project, as he was not only a fellow artist but also a close friend to Özayten. I want to thank him for being a big help in understanding the artist's oeuvre. In the end, I would like to thank my curatorial assistants Melike Bayık and Öykü Demirci, who were substantial parts of the curatorial research and execution.
Marcus Graf
Milli Reasürans Exhibition Link
http://www.millireasuranssanatgalerisi.com/en/sergiler/kadri-ozayten-kelebek-etkisi