Please scroll down for the exhibition's concept text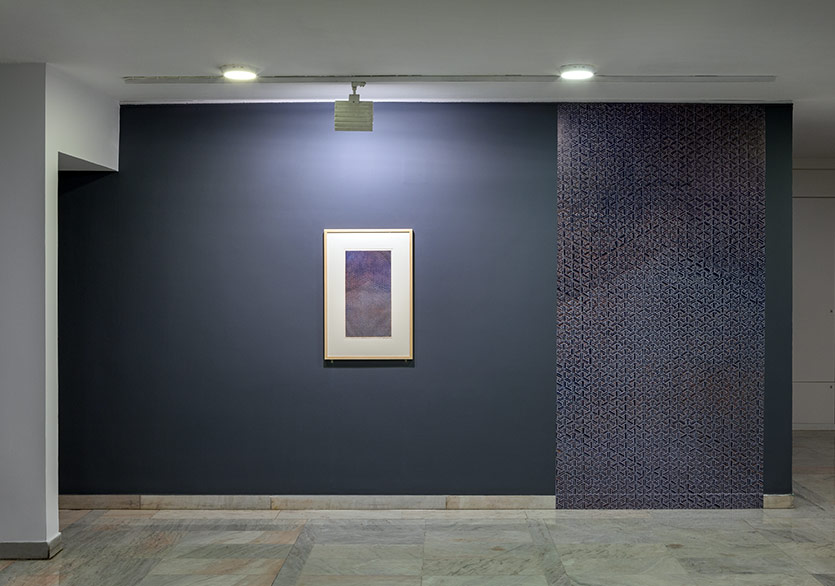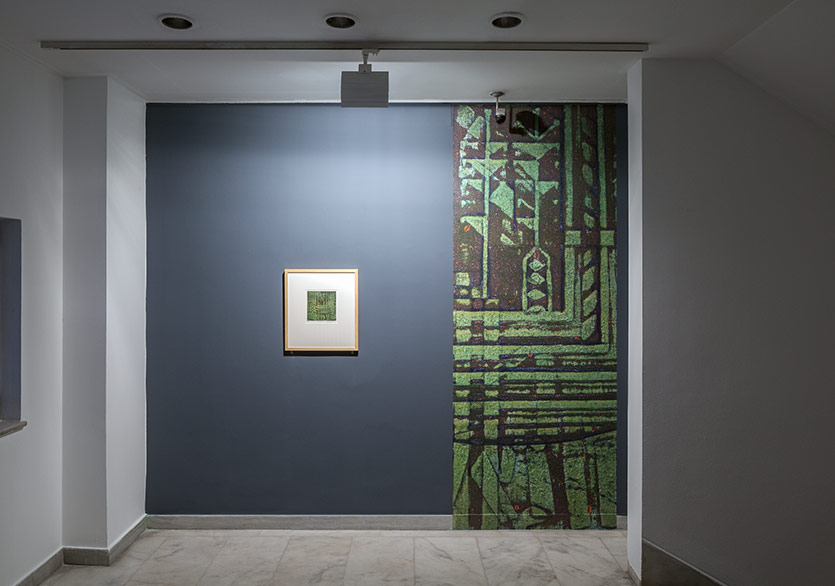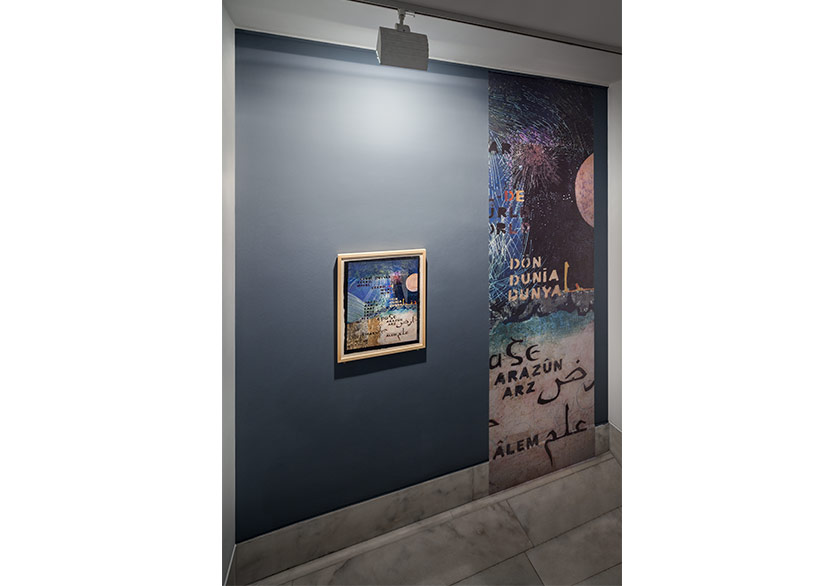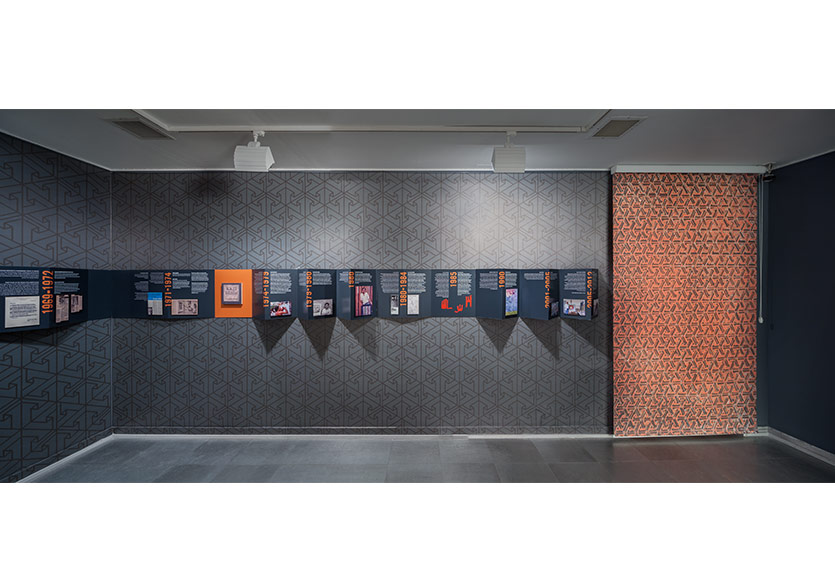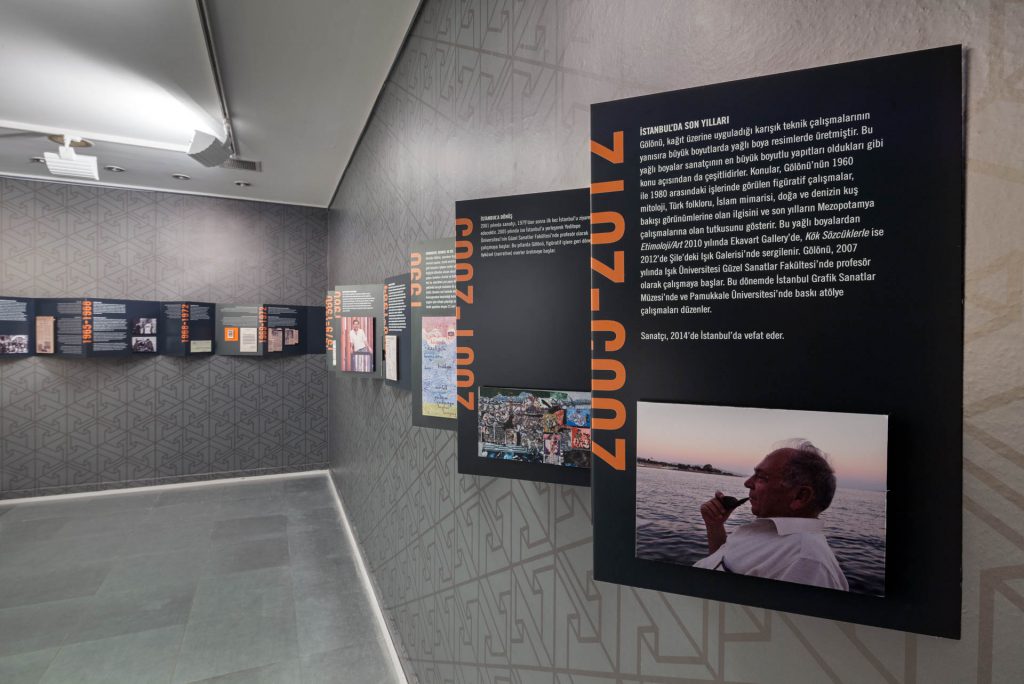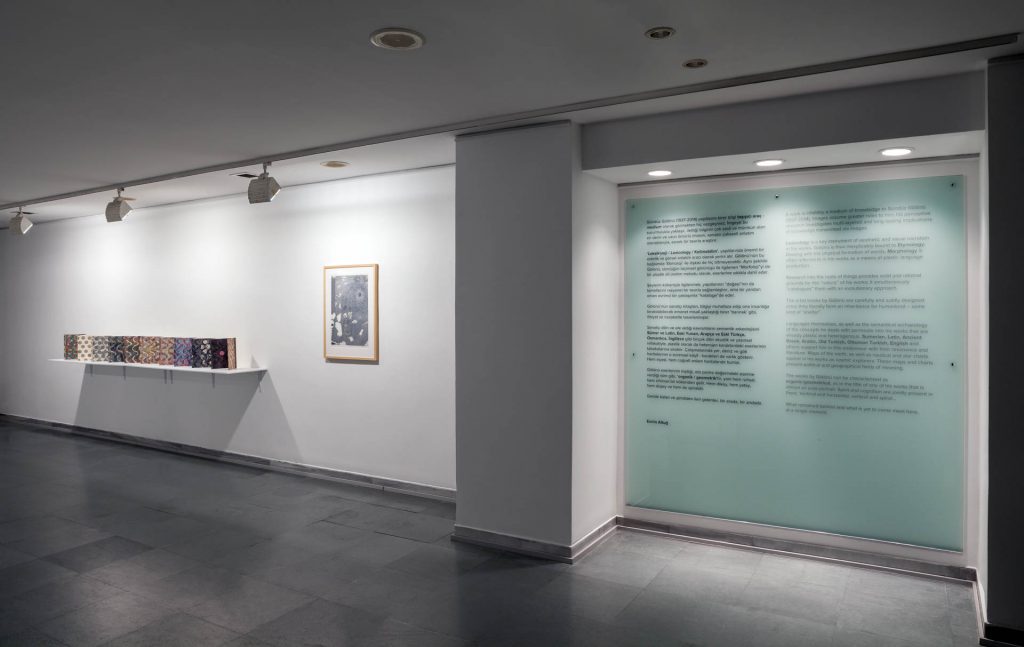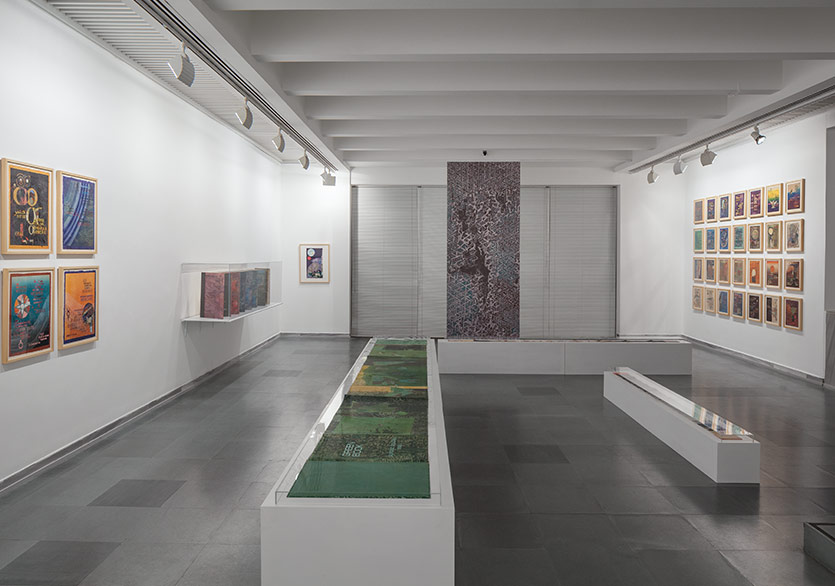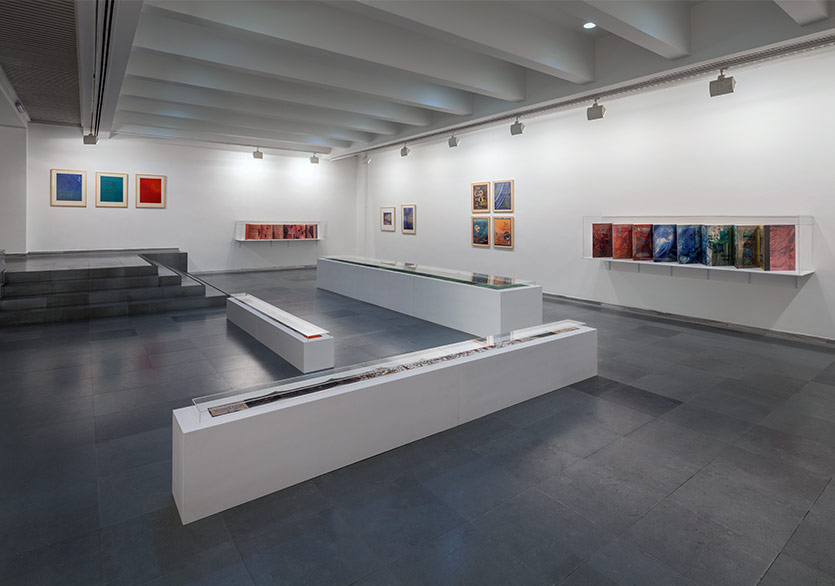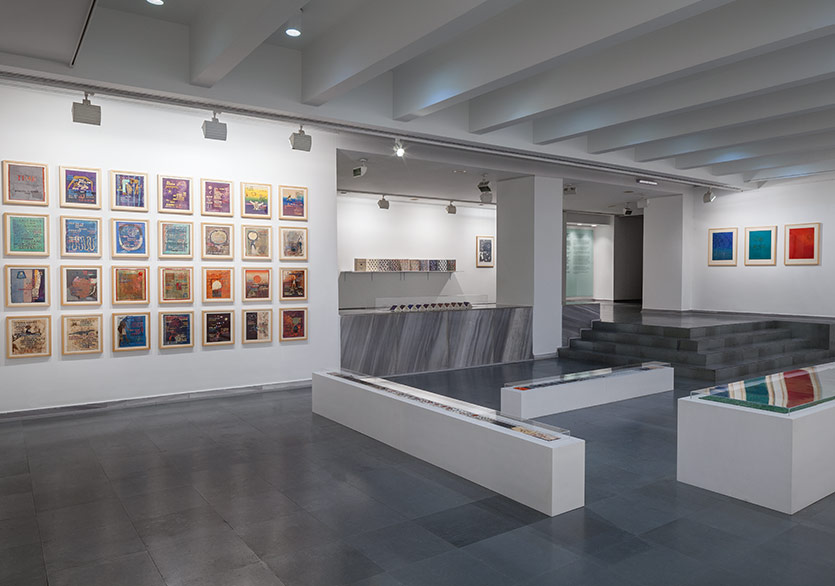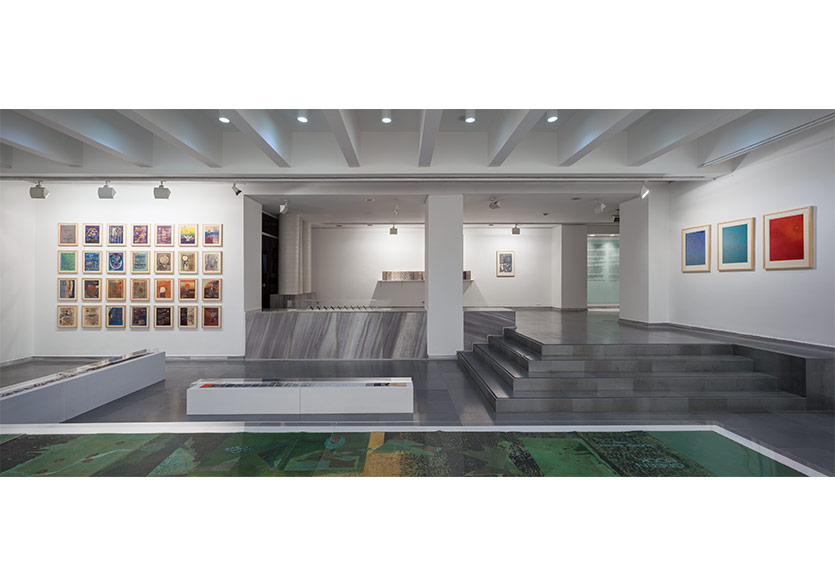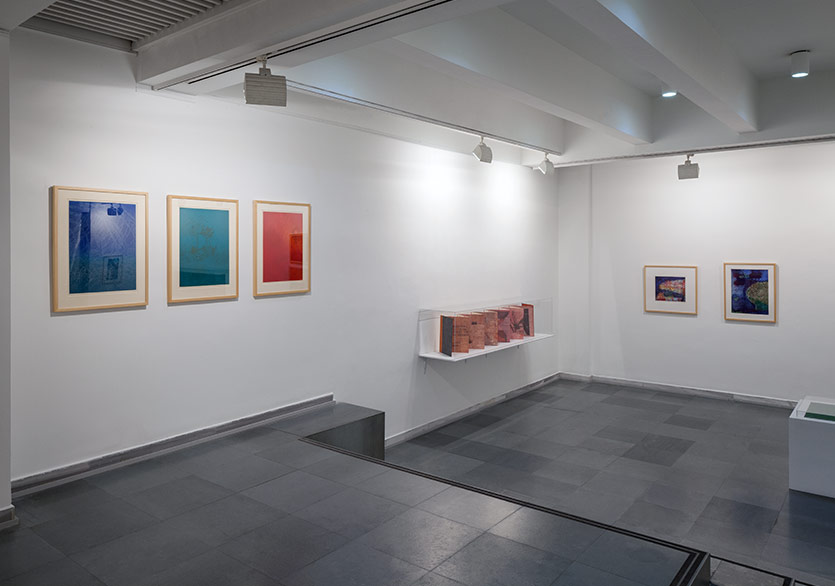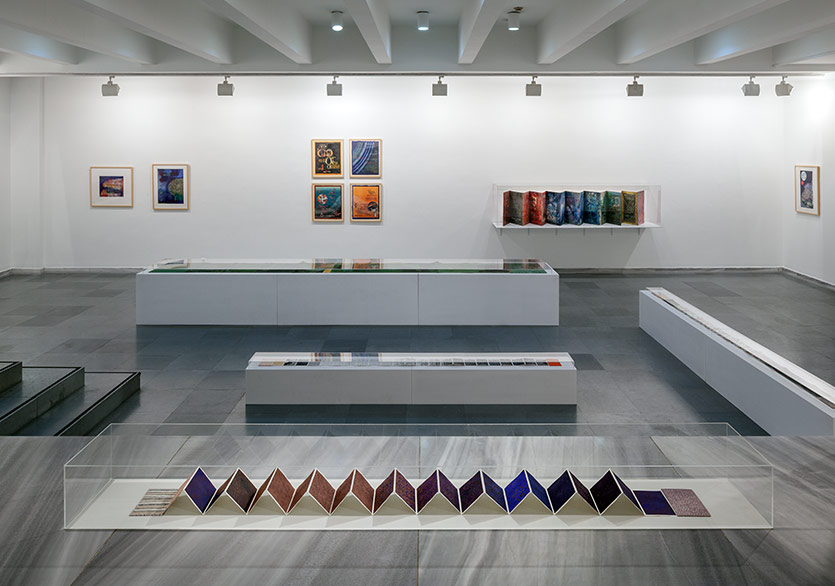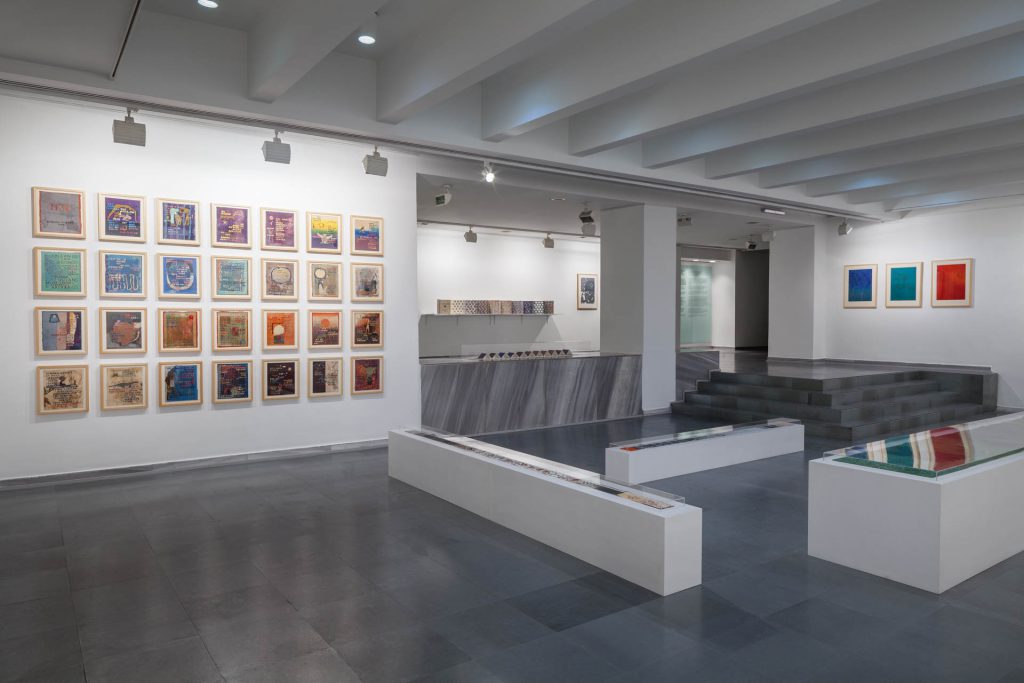 Gündüz Gölönü – Carved Images
A retrospective is always highly delicate because it aims at presenting a general insight into the lifework of an artist as the summary of an oeuvre. Though, as its evolution is always complex and multilayered, it consists of various phases, approaches, and achievements. Therefore, an oeuvre is never linear or simple! This is the reason why curating a retrospective is challenging. It requests research, insight, understanding, and love for the work. A retrospective of a deceased artist is even more difficult to curate as information can only be gained by artworks or secondary material like written texts, interviews, photographs, films or oral data of people who knew the person.
As curator of Carved Images (KazıResim), the retrospective insight into the print oeuvre of Gündüz Gölönü, I virtually entered his world of multiple aesthetics, textures, languages, and cultures. During this exciting trip into the formerly unknown, via the pieces that remain in the collections of Gölönü's family members, I encountered a great harmony between ornament and narration, fascinating relations between tradition and contemporality, as well as striking connections between the visual cultures of the Middle East and the West. This exhibition at Milli Reasürans, which concentrates on his print-making from the end of the 1960s to the mid-1990s, tells Gölönü'remarkable story of how he merged the old world with the new one and interrelated decorative elements of traditional Islamic art with modern Western movements like Minimalism and Op-Art. This is the reason why the oeuvre of Gölönü offers an early example of a postmodern approach to the understanding of art. Due to its transcultural, pluralist and heterogeneous character as well as its acknowledgment of postmodernism's critique of the grounds of difference, the work opposes and disbelieves in any form of cultural hegemony or superiority.
I was lucky enough to have known Gündüz Gölönü, as we worked together at the Fine Arts Faculty at Yeditepe University in Istanbul between 2005 and 2007. After his return from the United States, he lectured there as a professor, and I remember him as a very knowledgeable and engaged instructor, as well as a gentle and humble person. Like most of us here in Istanbul, I was not familiar with his oeuvre then. He was widely unknown as an artist fully appreciated only by experts and fellow artists largely of his own generation. I recall going one day with him and a group of students to the Istanbul Museum of Graphic Arts to learn about printmaking techniques. While the museum's founder Süleyman Saim Tekcan guided us through the institution's collection and its workshops, Gündüz Gölönü referred to Tekcan as the leading authority in the art of printmaking inTurkey. The prominent artist replied that Gölönü himself was a great expert, being as knowledgeable as himself, but he would be to humble to expose this. Strangely, this little dialogue, which at that dayI gave not much attention or meaning to, got somehow burned into my memory. For years, I did not know why. Now I do! It took me eleven years and the invitation of Milli Reasürans to curate his show for realizing what a strong artist and skillful expert he was. For this, I am truly thankful.
Gündüz Gölönü's oeuvre is characterized by a permanent quest for building bridges between various forms of visual art and cultural expressions. Through his pluralist use of aesthetics, textures, symbols, figures and language codes, his works are formally multilayered and conceptually complex. Beginning his career with figurative approaches to painting and printmaking in the tradition of western modernism, he later learned to merge them with traditional Turkish and Islamic art. The integration of the art of the miniature, Anatolian folk-art and Islamic ornamentation have lead him to the formulation of an extraordinary visual language in the 1960s and 70s. In the show, prints like Başak (1968), and Istamboul (1969) refer to this phase.
During the 1980s, his artistic focus shifted from figuration to an exciting mix of geometric and organic abstraction. Gölönüthen concentrated on creating serial repetitions of geometric patterns found in Islamic ornamentation. Mixing decorative elements with a minimalist understanding of serial repetition, in works like Transformation (1982), he connected formalism with conceptualism as well as interrelated the art of the Middle East with the art of the West. This is the reason why his pieces consist of multiple and heterogeneous aesthetic languages.
In prints like Dispersion (1982), the artist combined regular and irregular structures. His expressionistic gestural forms of abstraction oppose the background grid and partly destroy it with seemingly spontaneous strokes, drippings, and splashes, thereby formulating an appealing tension within the composition.
Although focusing strongly on formal matters and techniques, he never became a formalist artist, as his aim was always to fuse aestheticism and mysticism through the synthesis of formal artistic issues with ideas of Sufism and various schools of philosophy. The work's distinctive harmony between order and chaos, ratio and emotion, logic and unlogic, as well as dynamism and static can be understood as a result of his study of mysticism.
Working in serial manners, Gölönü found during the beginning of the 1980s a great way to stress the psycho-visual effect of his work by assembling series of prints into Accordion-fold Books that expand up to six meters in length. These pieces have special relevance in his oeuvre as they also reveal how his ideas and visual compositions evolve. The exhibition underlines its importance by presenting seven beautiful examples.
From the mid of the 1980s on, his interest in linguistics and symbolics made him re-integrate symbols, words, and figures into his abstractions. Gündüz Gölönü's research-based approach to art, which was always an integral part of his oeuvre, then became the leading motivation for his work. Carved Images (KazıResim) refers to this tendency through the display of the accordion-fold books Fire, Air, Water, Earth (1985) and L-Book (1986) as well as through mixed-media works from the series Sphere (1994) and Time (1996).
After the turn of the Millennium, until the end of his career, he concentrated on figurative painting. Pieces from this phase are not displayed at Milli Reasüransdue to our focus on his printmaking practice. Though, together with many other not exhibited works, they are presented on the following pages of this book, which together with the text by Evrim Altuğ, the interview between Berin Gölönü and Archana Horsting, as well as the biography composed by Yıldız Gölönü goes beyond the scope of the exhibition.
Both as show and as a book, Carved Images (Kazı Resim) aims at leading the art-lover into the fascinating universe of Gündüz Gölönü, where symbols and textures, words and ornaments, figuration and abstraction and as well as languages and visual expressions of different worlds come together as one. This is something that we need now more than ever! And this contextual dimension gives his work a remarkable significance that reaches beyond the limits of art and aesthetics, as it critically points to the heterogeneous realities we live in and proposes alternative ways of knowledge production.
My sincere gratitude goes to Milli Reasürans for the opportunity to share Gündüz Gölönü's work with the people of Istanbul and for the production of the accompanying monographic book, which due to the lack of other extensive publications about the artist has a great archival value. A huge thank you goes to Elvan Tekcan and Ayşe Gür from the gallery management for supporting the exhibition project with great professionalism and high personal engagement. The idea of the exhibition belongs to art historian and curator Dr. Berin Gölönü. Without her, the show would not have been possible. She provided the exhibited works, gave us valuable guidance throughout the whole process of the show, and supported my curatorial work through her feedback. Thank you, Berin! Another thank you belongs to Yıldız Gölönü, who has lent works to the show and shared valuable knowledge about the early phase of Gölönü's career for the task of writing his biography. Art critic Evrim Altuğ was with us from the beginning, and his very informative text on Gölönü adds great value to the publication and the mediation of his work. He was also the first who told me about the exhibition project. Thank you, Evrim! Graphic designer Yeşim Demir Pröhl and her team at Demir Tasarım did a fantastic job designing the book, co-producing the exhibition design and supporting my curatorial work. Thank you Yeşim for your valuable feedback throughout the way. In the end, another huge thank you belongs to my assistant curators Melike Bayıkand Öykü Demirci, which were fundamental parts of the whole exhibition-process, and which strongly supported the formal and conceptual realization of the show.
Marcus Graf
Milli Resürans Exhibition Link
http://www.millireasuranssanatgalerisi.com/en/sergiler/gunduz-golonu-kazi-resim