Holes in the Mirror
Siemens Sanat, Istanbul
12.03. – 28.04.2004
Artists: Arzu Berber Uluç Ali Kılıç Ceren Oykut Zeyno Pekünlü Yasemin Nur Toksoy Ergün Yıldız
Curator: Marcus Graf
Holes in the Mirror deals with the artistic deconstruction and decomposition of different realities. In the title, "Mirror" lies a metaphor for the form of our mainly knowledge-influenced perception of the visual
world. The surface on which we receive information about "appearance" is culturally and socially constructed.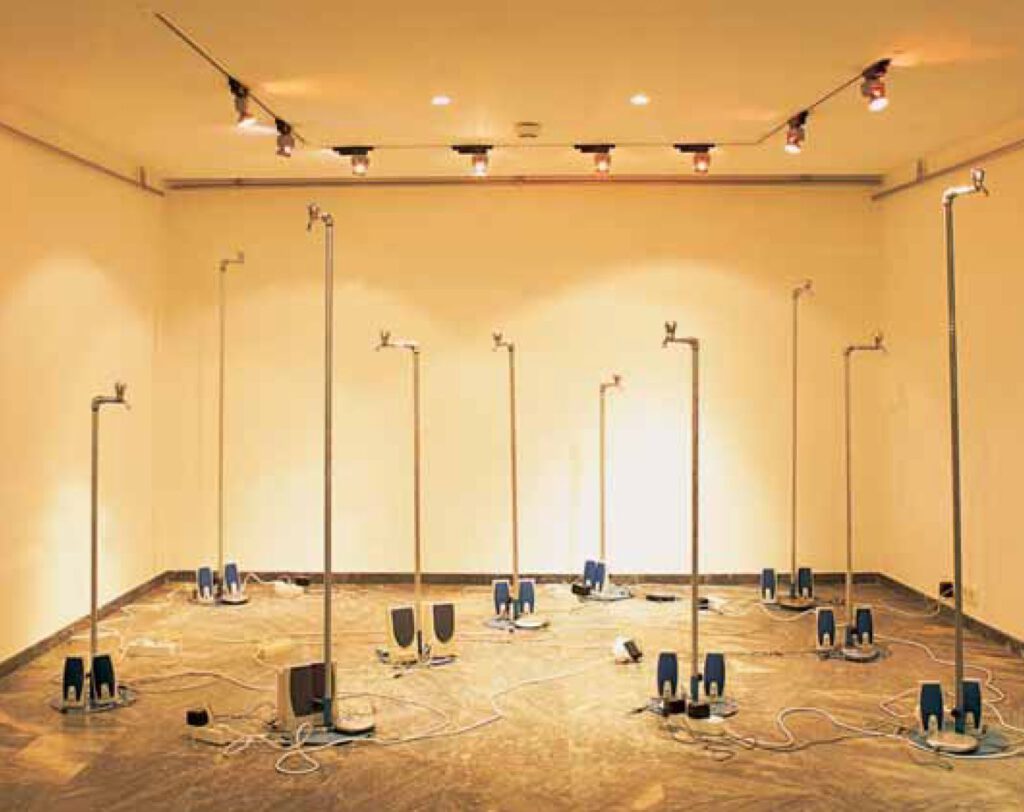 On the other hand, it consists of countless particles of individual and very subjective images. As a result, the reflections we see on this surface are nothing more than blurred shadows of our natural and cultural surroundings.
Nevertheless, in our pluralistic society, these mirrored images are still the basis for the attempt to form a consensus between diverse individuals and heterogeneous groups claiming to represent an unrealizable wish that has become impossible since the beginning of postmodernism: the ideas of a "Common Truth" and "Absolute Knowledge".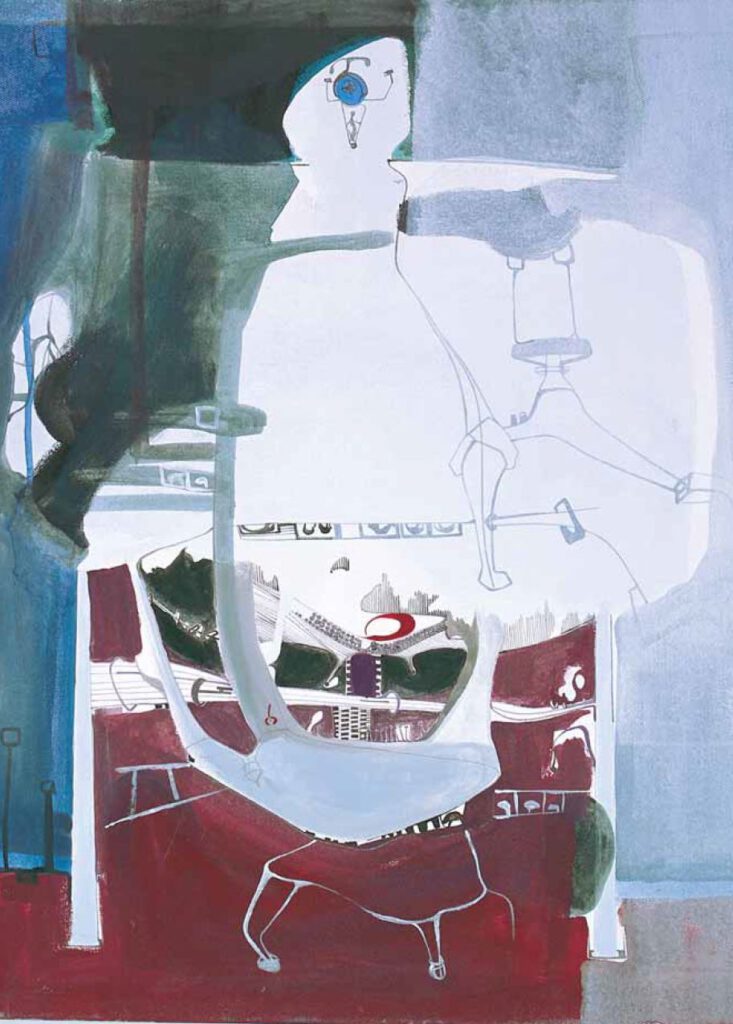 Therefore, to achieve any change and development means going beyond the present situation reflected in the mirror. In order to create new visions of life, one has to break the limits of sensory perception. Questioning and researching the so-called "obvious and normal" is the starting point of every artistic deconstruction and decomposition. In general, artists step beyond the mirror by deconstructing and decomposing the "known". They actively take part in the formation of society by adding unseen visions to the awareness-pool of the contemporary state.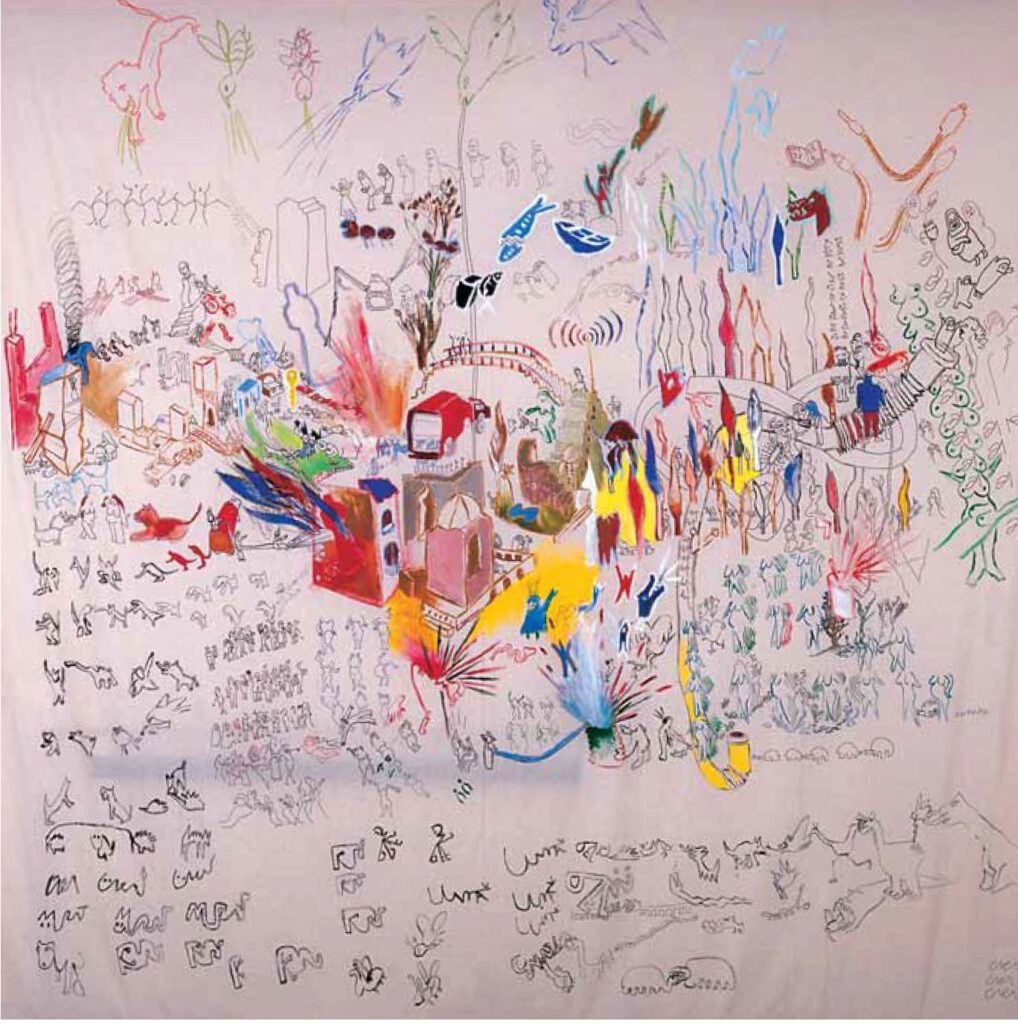 In "Holes in the Mirror", six artists explore contemporary life and its various characteristics which are caused by the current situation of rapid change; e.g. architecture can, paradoxically, shrink and explode, building new forms of vanishing or liquid architecture that can not be described in classical terms and definitions. In this stream of the permanent flow, the artists merge their research of everyday objects with questions about communication and interpersonal relationships in order to discover images behind the mirror. A shared position in all the artistic approaches in "Holes in the Mirror" is a disbelief in the known and visual world – in which, actually, nothing is solid anymore. Everything is vanishing, and that is why the images of the micro (individual) and macro (world) fail by trying to secure reliable representations. "Holes in the Mirror" shows how artistic deconstruction and decomposition are evolutionary processes in which new views and visions of life are created to support the permanent flow of change in societies.