Off Space
Off Space, Siemens Sanat, 24.03. – 10.05.2005
Sanatçılar / Artists: Osman Bozkurt, Serkan Demir, Lütfi Özden, Ferhat Özgür, Esra Sağlık, Ali Taptık
Küratör / Curator: Marcus Graf
Off Space presents six artists demonstrating that contemporary art is highly influenced by its direct (local) and indirect (global) architectural, cultural, social, and political spaces.
Since the 18th century, public exhibition space went through massive alterations with regard to form and meaning. During the change from Salon, to White Cube and finally, into Off Spaces, the gallery became
deeply involved in various aesthetic, political, and social processes. Today, the context of art is considered an immanent part of the work – with the power to influence art, artist, and spectator.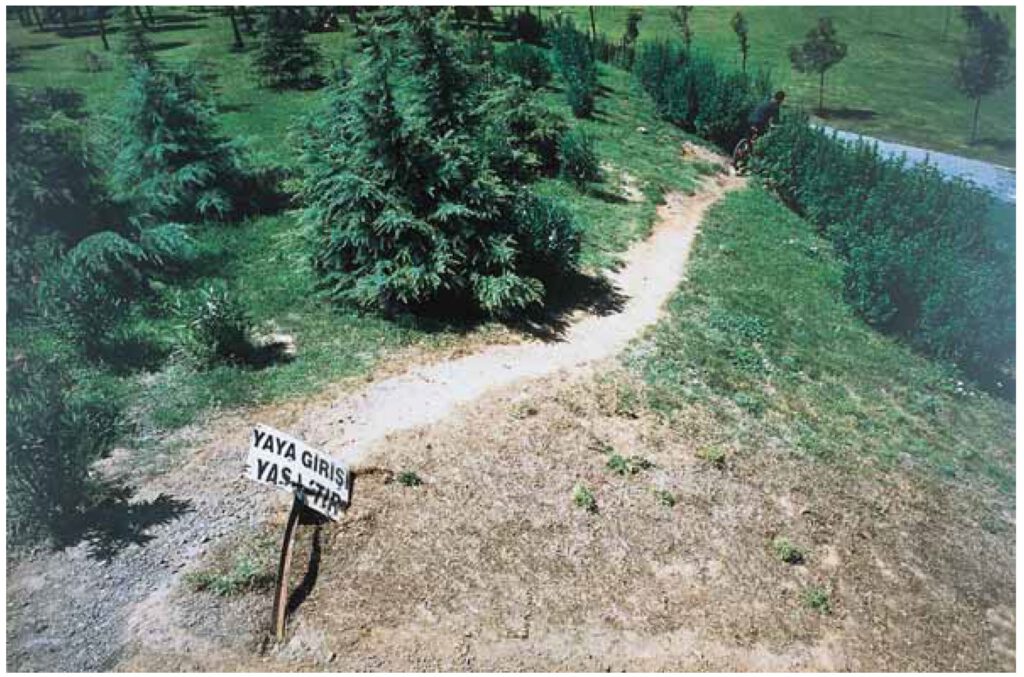 The "Anything Goes" of Postmodernism refers to the uncountable possibilities for connecting the artistic space with the social one. In addition, globalization has enlarged the formerly local discussion about art's space and context. While global migration is stimulating inter-cultural exchange, artists from different nations work together in international, inter-medial, and inter-disciplinary projects in which the notion of
space is permanently changing and fluid. As a result, we see a non-linear, pluralistic, and heterogeneous state of art which is more related to temporary site-specific installations, performances, inter-medial and
inter-disciplinary projects than the formation of an oeuvre in the classical sense. In a world where nobody can give absolute answers, where every truth is only temporary, it became obsolete for artists to write manifests. Therefore contemporary art is seeking questions rather than answers to support the eternal flow of ideas.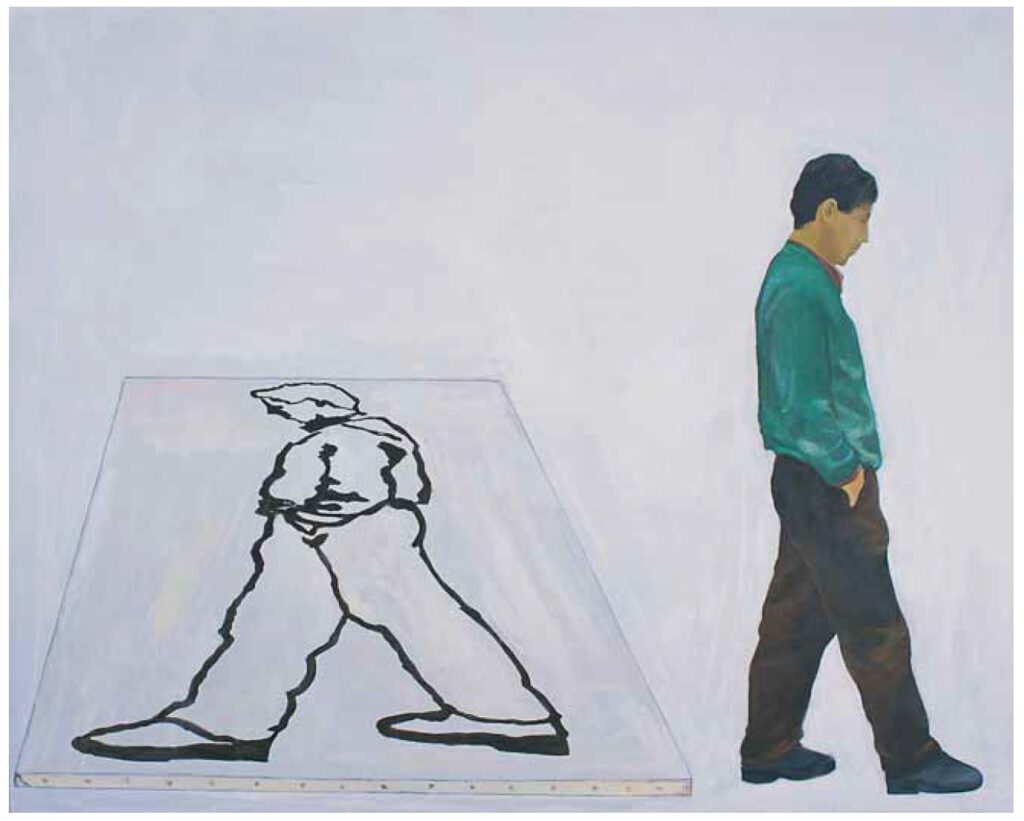 Since the end of the 20th century, the new media has been using an alternative venue for producing and showing art. Cyberspace, which is perceived as more consistent with the required liquidity of space, is an interactive platform without limits of time and location. The digital revolution is still in its early days, however, when, in the near future, the screen between the real and virtual worlds vanishes, a space with new dimensions will be revealed, in which the concepts of currently fundamental elements of social life such as nation, identity, and even physics will undergo a radical change.

The world today is in a state of permanent transition, in which the process of creating, exhibiting, and receiving art is inevitably connected to the location of its production and display. Therefore, the real and
virtual spaces of visual art are in permanent flux, and this is characterized by a chaotic state of dissolution and replacement in which the artist resembles a space invader.